Blog
Summer's Most Hype Game Announcements
The past couple weeks have been jam-packed with video game events that have revealed and hyped-up hundreds of games. Not only do I have a list of games that I think are really exciting, but I also have ideas of who from Vyrus would be best to stream these games.
This one actually released last week on June 16th and has since received an overwhelming 98% positive reviews. Neon White is a fast-paced first-person action game that is heavily influenced by speed running.
In this game you play as an assassin from Hell named Neon White as you compete against other assassins for your chance to permanently live in Heaven. Dash across the maps collecting Soul Cards to attack your enemies in unique ways, or discard them to move in unique ways. It's definitely an extremely unique game that would be a ton of fun to play competitively against friends while talking mess to each other in Discord.
To me, this game looks like a wild mix between an aim trainer and speed running a 3D platformer. Who else should play this game besides the speed running God himself, Pappy? I can already see the hole in Pappy's wall after he grinds for hours on end only to get beat by Gregularguy.

As of right now, this one is 10% off. :)
A dark, spooky rougelite shooter from the creators of Bulletstorm? Sign. Me. Up. This game visually looks like a spell-casting cowboy mash between Dark Souls and DOOM. I really don't think there's much else to say… What more do you want? How could that sentence not interest you?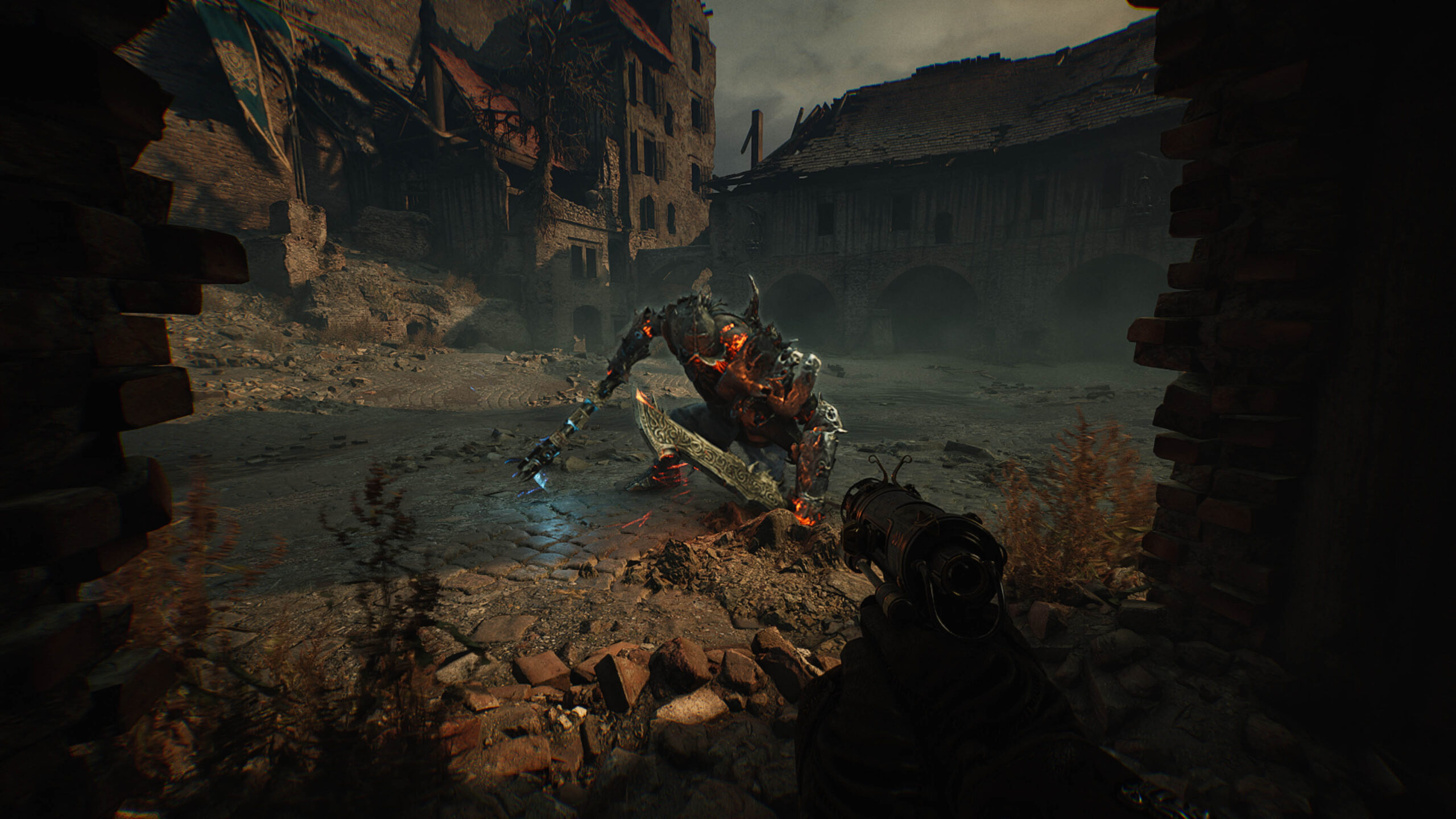 Set out on a war against the witch of the Black Sea using firearms conjured by Vatican sorcerers. Run around, kill witches. I could definitely see Clampz getting a kick out of this one.
This is Bethesda's first new IP in 25 years. So whenever a Bethesda game gets released, 50% of people get extremely excited and 50% of people just rip it apart despite never actually playing the game. I love most things that Bethesda puts out. I definitely own Skyrim on multiple platforms, grinded Fallout 3 & 4, and absolutely hated everything about Fallout 76.
Starfield looks promising, though… Despite being referred to as "No Man's Skyrim" by commenters.
What I enjoy most about Bethesda games is the insane amount of customization and replayability because of that. From the looks of it, the amount of customization to guns, characters, and even your space ship are going to make this game extremely fun to me.
People have been dogging on the shooting mechanics as well as the inability to freely travel through space, which I get, I guess. I just don't play Bethesda games for the feel of the FPS. I know SGxPanda would be with me on spending 90% of the time playing this game at the character creation screen.
So this isn't really a new game… It's a DLC. Delicious Last Course… DLC… Get it?
Nevertheless, it is absolutely worth the hype of a new game. Cuphead is one of the most frustrating, annoying, heart-breaking, yet thrilling and fun games to ever come out.
I can already picture the look on DJSymphix's face after dying for the 19028775013th time using the new character, Ms. Chalice.
Well, on the Steam page for this game, it's described PERFECTLY for Sledge: "this game contains scenes of cartoon violence, censored sex scenes, and alcohol consumption." However, there's absolutely no way Sledge is going to sit down and play a game that is inspired by RimWorld.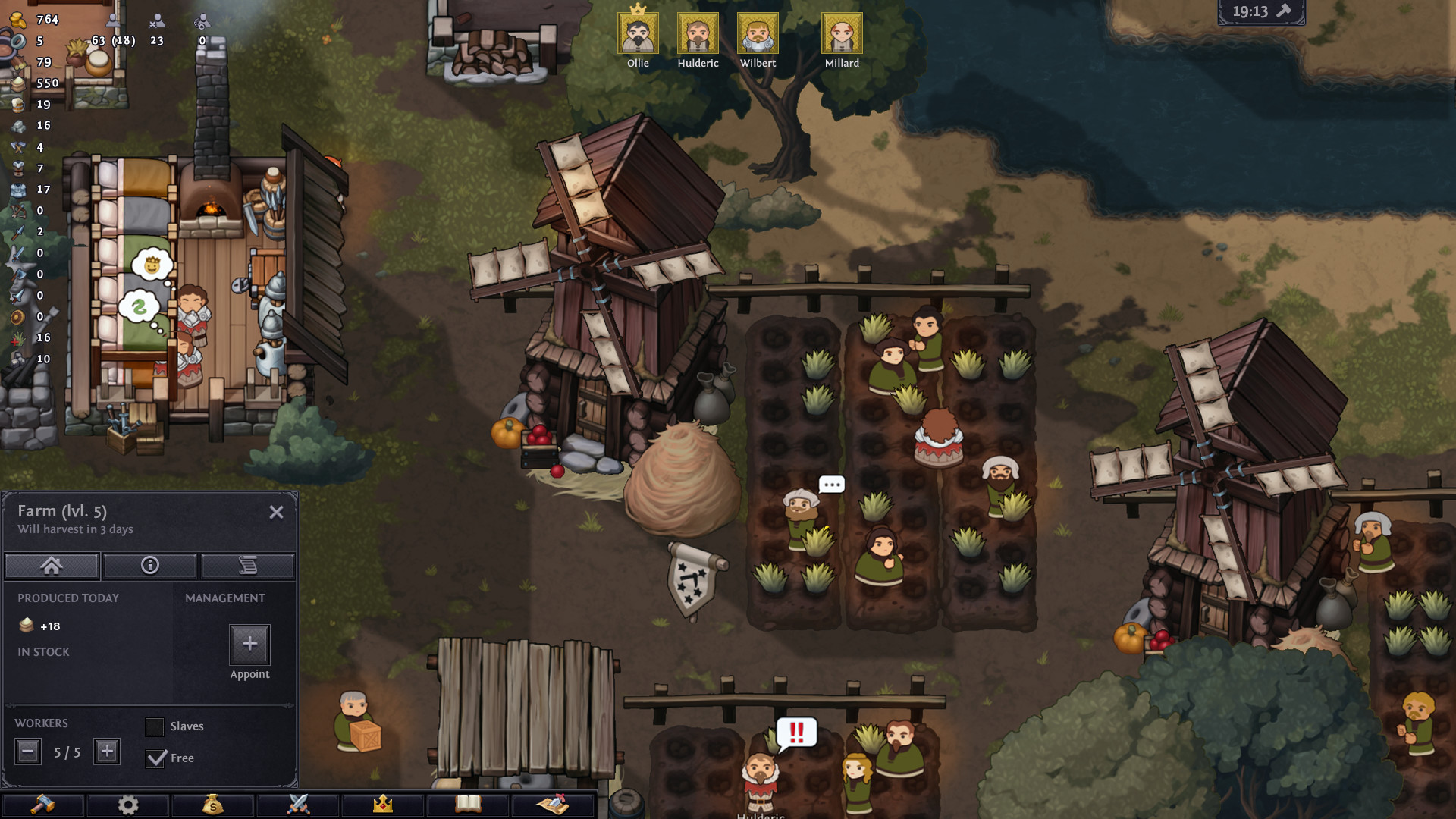 Norland is a society building game that takes place in the medieval era where players must do everything they can to help their kingdom survive through war, assassinations, blackmailing, and… you just being bad at the game. Much like RimWorld, there will be complex stories that are generated throughout your game.
I think I could see Sabsume enjoying this game until the character that she names "Ronnie" gets brutally assassinated by the character she named "Seth." It's just classic brotherly love. 

This game has a really wonderful reveal trailer that perfectly illustrates the chaos and intense story that will be present in this game.