Blog
Mario Superstar Baseball: When Will the Greatest Mario Sports Game Return?
The current state of sports games is absolutely abysmal. Madden continues to put out the same buggy game with a different roster year after year. NBA 2K is just a $60 advertisement with commercials that take longer to load than the actual game. NHL is alright, but ice tilt is incredibly… tilting. The only sports games that seem to be enjoyable anymore are featuring our main man, Mario.
Mario sports games have been incredible. Every single one of them (let's ignore Mario and Sonic at the Olympic Games for a moment). Mario games can do something that realistic sports games will never be able to do—they make each player feel unique with their own personality, voice lines, and play styles. Sure, in other sports games you can play as your favorite athlete, but they're just another skin on the same character model with different stats.
Battle of the Titans
Nintendo has been releasing Mario sports games since NES Open Tournament Golf in 1987 for the Family Computer Disk System, and they have been a huge success ever since. With 7 tennis games, 7 golf games, 2 soccer games, and 6 Olympics games, how could the 2 baseball games come out on top?
Roster
The original Mario Superstar Baseball featured 32 playable characters (not including the different color variations with different stats). Each of these characters had their own swing, throwing motion, voice lines, and overall demeaner. If you were a fan of Shy Guy because he's an absolute goober, you get to experience Shy Guy being a goober while playing the game.
Other Mario sports games, like Mario Golf, feature characters with very little personality. Sure, they have their different abilities, but the only hint of personality you get from them is after a hole when they show the character react to the score you just got on that hole.
In Mario Baseball, you get to create a team of characters that you love and watch them interact with each other. There are even bonuses and penalties for having characters on the same team that do not like each other. For example, if Mario is your catcher and Wario is playing in the outfield, it's very possible that Wario will make a bad throw to Mario simply because they don't like each other. On the contrary, if Peach were to make a throw to Mario, she would throw the ball a little bit quicker. This really makes all the different personalities of the Mario Universe come alive in this game.
But this is just the 2005 roster. In 2008 when the sequel came out, it featured 41 different characters with even more color variations for some of the characters. Other Mario sports games are severely lacking in playable characters. The brand-new Mario Golf game only featured 20 playable characters… including your Mii.
Interesting Single-player Mode
The single-player mode for the Mario Baseball games is by far the best of any of the Mario sports games. In this game mode, you choose a team captain (one of the main Mario characters) and you go around completing challenges, collecting items, recruiting new players, and dominating other teams to build the best team possible. Once all of this is completed, you go to take on Bowser's incredibly stacked team full of Hammer Bros and Dry Bones.
The challenges you face along the way provide for an interesting experience. Rather than just playing baseball, you also get to participate in things like a homerun derby to earn coins to buy items.
The stadiums that are played at throughout the story fundamentally change the way you need to play in order to win (except for Mario's stadium). In the first game, Yoshi's stadium featured plants that will chomp on fielders and catch fly balls. It's usually best to try to avoid those. In other games like Mario Golf or Mario Tennis, any changes to the field/course are barely noticeable.
Replay Value
With so many different characters, fields, and strategies to win, the replay value of Mario Baseball games is off the charts.
The new Mario Tennis features 30 playable characters with some ability to mix and match them for doubles, but let's do some quick math here. With 41 different playable characters and a roster of 9 players, there are 350,343,565 different roster variations. It would take… quite some time to try everything out.
We Get it… But When's the New One?
Alright, so not everyone wants to bring out their old Wii every time they want to boot up some Mario Baseball. Stop complaining and get an emulator.
Just kidding… I feel the same way. It's a game I love to play and could play for hours on end, buuuuuut I don't really want to have my parents ship me the Wii just so I can play it. I want a new one for the Switch.
Let's take a look at some timelines. A version of Mario Tennis has been released every couple of years since 1995 with a total of 7 titles… the last one being released in 2018. Mario Golf has also been getting consistent titles since 1987 with 7 total titles with the last one being this year.
Mario Baseball and Mario Strikers both only have two titles with the most recent releasing way back in 2007 and 2008. Two golf games have been released since then as well as three tennis games. This has me worried. Seeing some of the best sports games getting completely ignored breaks my heart. How could Nintendo do this to us? We just want to smash homeruns and kick some insane bicycle kicks just to flex on our friends.
It's a scary thought… but Nintendo has no reason to stop making these games. The new Mario Golf has sold 1.34 million copies according to VGSales. The most recent baseball game, Mario Super Sluggers, sold a whopping 2.32 million copies way back in 2008.
Nintendo continues to pump out cringey Mario & Sonic games for the Olympics every two years, but they have wildly embarrassing sales numbers. Since 2013, these games have only sold 0.8 million, 1.19 million, and 0.37 million copies. Add all of these up and you still don't get the sales numbers of the most recent Mario Strikers game.
It's tough to put an exact date on when us hardcore gamers will receive a sequel to the greatest Mario sports game of all time, but I know that I am on the edge of my seats any time Nintendo is ever announcing new games.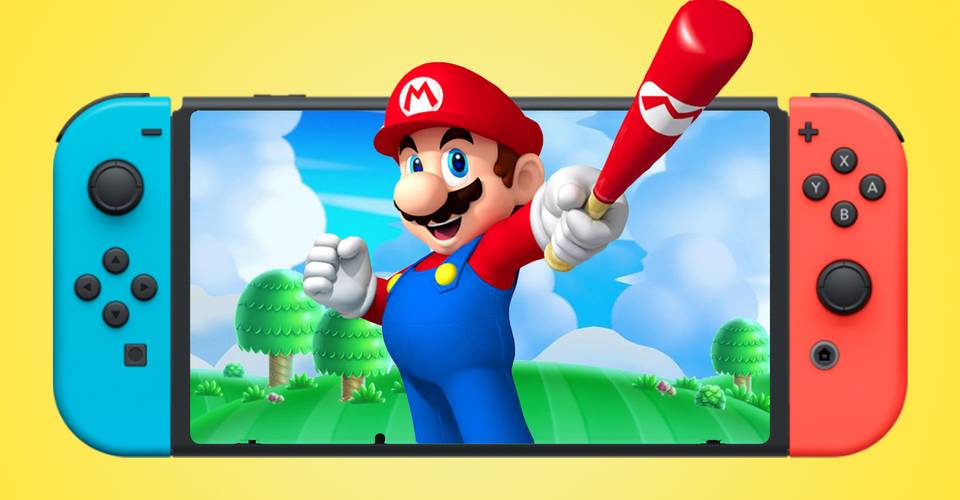 My prediction, unfortunately, is that a Mario Strikers game will come before the next baseball game. Baseball viewership is abysmal, and soccer is a global sport that will likely sell better across the world. However, I predict that two years after we get a Mario Strikers, we will get the next baseball game. And just to toss some dates out there that mean absolutely nothing but might result in me being able to tell my friends that "I called it," let's say that Mario Strikers will be releasing in 2024 and Mario Baseball will be releasing in 2026.
As always, let's discuss your thoughts in the comments. But I swear if you come at me saying that Mario Kart qualifies as a Mario sports game, I am going to lose it. Yes, racing is a sport. No, Mario Kart is not a sports game. I am not willing to discuss this further. You're wrong, Jeremy. Go home.